Winetours
There's hardly a better way to experience Northern California's beautiful nature than to combine a tour of the area with some wine tasting. We offer wine tours to Napa Valley and Somona Valley outside San Francisco, some includes the chance to visit Muir Woods as well.
Full Day Wine Country Tour
This Full Day Wine Country Tour takes you to the very best of California's wine region, Napa Valley. Napa Valley lies approx. 50 miles north of San Francisco and is known as North America's best wine-making region. The tour includes a visit to 3-5 different types wineries in Napa Valley - from mass production to smaller boutiques. Book your tickets ...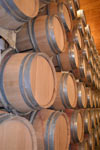 Half Day Wine Country Tour
This Half Day Wine Country Tour to Sonoma Valley in California's beautiful wine region is the perfect combination of wine tasting in some of the best vineyards and the incredible views of the picturesque Sonoma County. Book your tickets today and prepare for a trip you'll never forget!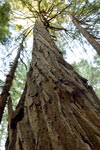 Woods & Wine Deluxe Tour
Our Woods & Wine Deluxe Tour is a great way to see two of the most popular San Francisco sights. In the morning you get to explore the spectacular Redwood Sequoia trees at Muir Woods. In the afternoon you can relax and taste some incredible wines while the tour guide introduces you to the beautiful wine country.